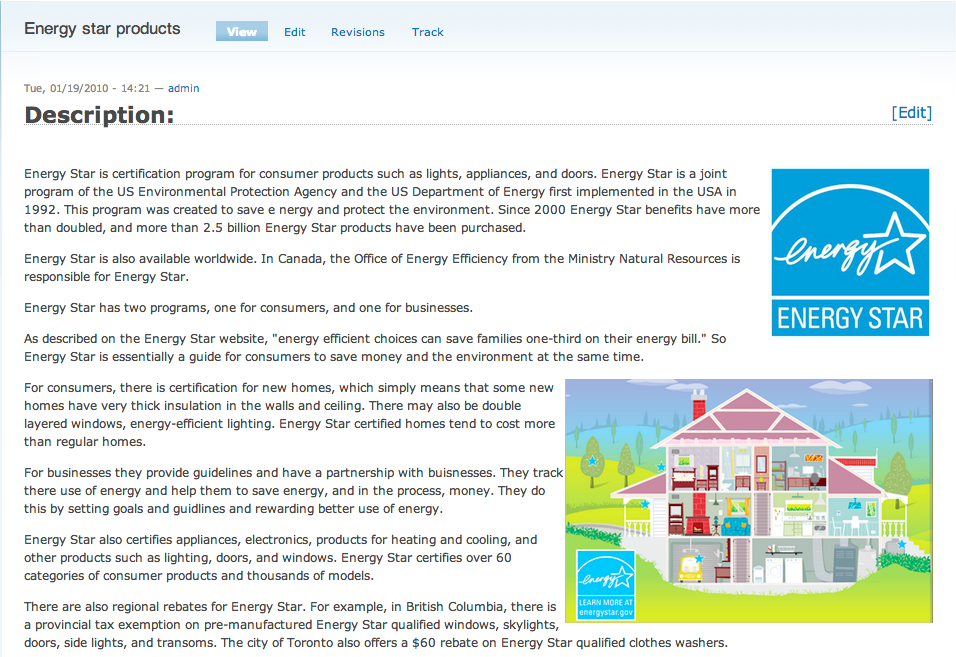 Climate change is a SSHRC funded-project that examined students learning and teacher's role in the Knowledge and Community Inquiry (KCI) model – a blended model of scaffolded inquiry within a knowledge community approach. Based on the KCI design principle, we, in collaboration with a teacher, co-designed a grade 9 sciences curriculum unit on the topic of global climate change. In this 21-lessons unit, we first provided the students the epistemological framework of knowledge community and collaboration in scientific works. Then, students engaged in small group brainstorm activities to initiate a community knowledge base that they would use in their later inquiry activities. Afterword, while the students acquired climate change science contents via attending teacher's lecturing and lab activities, they worked in collaboration to construct and refine community knowledge base through editing wiki pages in groups to write about the sciences that related to the climate change issues they were interested in. Next, students were re-grouped and engaged in scaffolded inquiry activities to examine various remediations that can address the climate change issues they investigated previously.
Drupal, a content management system, was used in this study for the purposes of constructing the community knowledge base, supporting students' collaboration and inquiry, designing and delivering instruction and research materials, and collecting all student work. Drupal offered a distinct advantage and a dramatic improvement over other technologies in terms of the rapid development of the required collaborative environment, adding substantive functionality for coordinating groups, granting access permissions, tracking comments, semantic tagging, dynamic displaying of content, secure handling of student data, and more.
In this project, Hedieh Najafi examined how science curriculum designed based on KCI model would foster the development of technology-enhanced knowledge communities in secondary school science classrooms. She examined the impact of the co-designed curriculum units on student activities and outcomes. She probed the extent to which distributed cognitive responsibility and scientifically sound and explanatory co-constructed knowledge, characteristics of classroom-based knowledge communities, manifested in students' collaborative inquiry activities and the product of their work. Her study provided further evidence of the effectiveness of KCI model to foster characteristics of knowledge communities in secondary school science classrooms.
Naxin Zhao investigated teacher's role in this project with the ultimate aim of suggesting some specific roles for teachers within KCI model. His study included four analyses: curriculum design analysis to identify the teacher's role the researchers designed in the curriculum; teacher background knowledge analysis to probe teacher's understanding of climate change content, community of learning, inquiry learning, technology's role in learning, and the role of teacher in general; teacher enactment analysis to describe the practical roles the teachers played in their enactment of the curriculum; teacher-students interaction analysis to examine the patterns of interaction between the teacher and the students while the students were engaged in KCI activities.
Some of the results of this project have been presented in AERA and ISLS conferences and published in proceedings of ICLS.